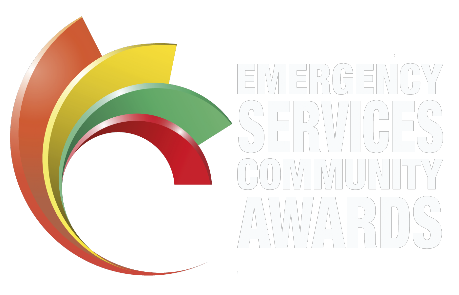 Australian Emergency Services Community Awards The Emergency Service Community Awards are designed to recognise our emergency service personnel who have reflected the Rotary motto of "Service above Self".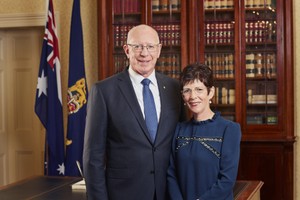 Emergency Services Community Awards patrons:
His Excellency General the Honourable David Hurley AC DSC (Retd) and
Her Excellency Mrs Linda Hurley
National Awards presentation to be held on 14th October 2022
Please select your State/Region to learn more about Rotary Emergency Service Community Awards in your state or territory
Currently only ACT and NSW take part
Winners for 2022 - click on state name below
ACT nominations now closed
NSW nominations NOW Closed
Rotary Emergency Services Community Awards (RESCA) ask the Community to help us recognise outstanding Community Service performed by paid and volunteer members of Emergency Service Agencies through the Rotary Emergency Services Community Awards (RESCA)
Rotary is seeking the unsung heroes in your communities that are often the quiet achievers, never asking for recognition but making a significant difference in your community.
Emergency Service Personnel can be nominated by colleague, family and any members of the community. Panels of independent judges will then assess nominees on three (3) key criteria:
Community service over and above the call of normal duties which best exemplifies Rotary's motto of

Service Above Self

(i.e. community involvement when they are not working in their normal roles).




Personal attributes




Contribution to their organisation



Nominations when open are submitted by selecting the nomination button below
NOMINATIONS for 2023 will open on 1st March
ANDREW RYAN – NSW Ambulance - Paid capacity
Years ago, Andrew Ryan became dedicated to the idea of providing a permanent round the clock rescue helicopter for the Illawarra region, and, beginning in 1998, he worked for months without pay with a paramedic team to medically man such a helicopter. That helicopter service is now renowned. Andrew has been involved in the response to many disasters, including the Thredbo Landslide, the New Zealand Earthquake and numerous bushfire emergencies. Andrew also performed a dangerous night-time helicopter rescue of a family trapped on a roof by floodwaters. He was also instrumental in the rescue and care of a workmate fatally injured in an accident near Robertson, where he cared for the victim's family too.
Christopher Puschak – ACT Rural Fire Service - Volunteer capacity
Chris has been involved with the emergency services for 24 years and is currently working as Treasurer of the Hall Volunteer Rural Fire Brigade while also being an active volunteer Firefighter. He played a vital role in the 2019 fire season where he defended regions of Nerriga, Adaminaby, Tumut, and Orroral Valley. Here, he volunteered to do additional shifts and also stayed back to support the wellbeing of his crew since they had limited operational experience. Besides firefighting, he is a Venture Scout Leader and passionately shares his knowledge about abseiling, 4wding, canoeing and bushwalking.

PhD Research Scholarship into Mental Health in Emergency Services Workers
Emergency Service officers are regularly exposed to traumatic events, which they can repeatedly re-experience through nightmares or flashbacks. It is estimated that 10 per cent of current emergency service workers have Post Traumatic Stress Disorder (PTSD).
The first set of national guidelines for the treatment and diagnosis of PTSD in frontline emergency service workers was recently released by a group of Australian clinicians and researchers. The guidelines explore how to treat PTSD in emergency workers and reduce symptoms, as well as the best ways to ensure the person can be transitioned back to work.
To complement these initiatives, Australian Rotary Health has announced it will be co-funding with Rotary Districts (funding provided by RESCA), a Funding Partner PhD Scholarship for research into mental health in emergency services.
Further research will look at in-depth ways to alleviate the mental health burden on our emergency services.
Latest information on PhD sholarship can be found
here
More information about Australian Rotary Health

Australian Rotary Health
PO Box 3455
Parramatta, NSW 2124

ACT Chair: Steve Hill Past District Governor